JEARRARD'S HERBAL
Thats enough introduction - on with the plants!
To navigate this site, use the links above, or the detailed links at the bottom of this page.
... out in the garden.
27th October 2006
.





27th October 2006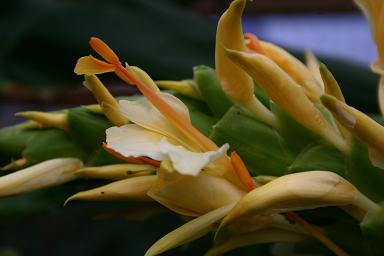 Hedychium 'Lemon Sherbet' .
A large growing hybrid raised by Tom Wood in the USA. This is the first time I have flowered it here. The flower was a bit squashed up against the roof of the greenhouse.




27th October 2006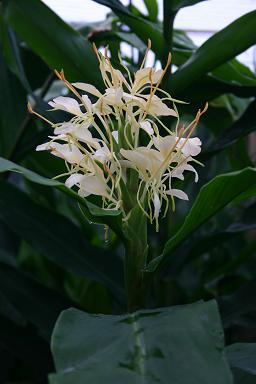 Hedychium 'Tai Monarch' .
Large growing with splendid heads of white flowers shaded with yellow. Raised by Doyle Smittle in the USA.




27th October 2006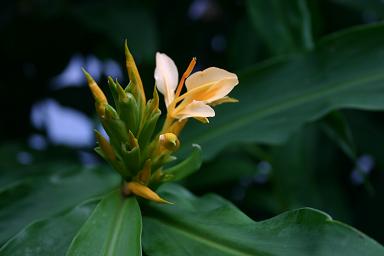 Hedychium 'Pink Flame' .
Another Tom Wood hybrid, rather short growing (well, shorter than me anyway) with thin stems and small heads of orange flowers.





To find particular groups of plants I grow, click on the genus name in the table above. Click on the "Index" box at the top of the page for the full list.
I have a lot of good intentions when it comes to updating this site, and I try to keep a note about what is going on, if you are interested.
If you want to contact me, the address is infoMONKEYjohnjearrard.co.uk
When typing the address in, please replace MONKEY with the more traditional @ symbol! I apologise for the tiresome performance involved, but I am getting too much spam from automated systems as a result of having an address on the front page.