JEARRARD'S HERBAL
Thats enough introduction - on with the plants!
To navigate this site, use the links above, or the detailed links at the bottom of this page.
... out in the garden.
The weather has been on the change - the rain is mellow and autumnal and no longer monsoonal! The gardens are full to the brim with autumn. Hedychiums in the greenhouse are really going for it, and there are a number outside that are beginning to flower. It is also rather spring-like. Many spring flowers have been given the wrong cues by the dry-wet-dry cycle of summer, and are coming into unseasonal flower.
Progress on the rest of the web site has been slow, but the evenings are drawing in, and there will be more time. A new external hard drive has added some storage capacity, which my poor old PC seriously needed!
23rd September 2007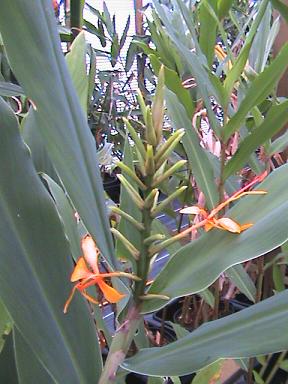 Hedychium 'Thai Spirit' .
An interesting plant, in the H.coccineum style. I got it from Thailand early last year, and this is the first flower. Other than that...I know nothing!




23rd September 2007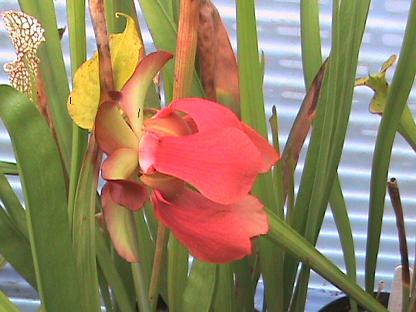 Sarracenia leucophylla L-34-AC .
Another piece of spring in autumn - thus clone of S.leucophylla didn't actually flower this spring, but I think this is just freaky behaviour. Building the Hedychium house created a lot more space among the Sarracenia, and there is a lot of chaos as I move things around, but with luck it will all be sorted before winter arrives - seed all sown, plants tidied up etc. Most importantly, I will have cleaned out all of the water trays, which are getting a bit smelly! The romance of horticulture, eh!




23rd September 2007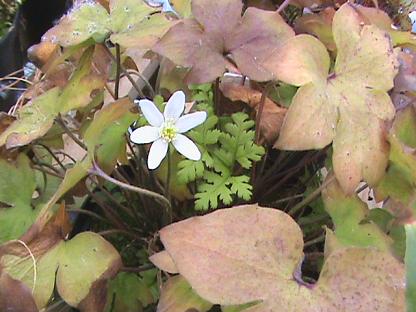 Hepatica acutiloba .
This is the white flowered form - a number of the Hepatica have been producing autumn flowers. It hasn't really been a Hepatica year - my mind has been away with the fairies, or at least among the Hedychium, so an early start might get me geared up for next spring.




23rd September 2007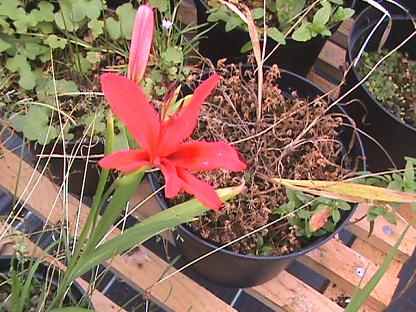 anomatheca grandiflora .
Acquired in the spring because I didn't know it - it promptly died back for the summer, but has popped up again now , and produced a couple of enormous scarlet flowers. Rather startling.





To find particular groups of plants I grow, click on the genus name in the table above. Click on the "Index" box at the top of the page for the full list.
I have a lot of good intentions when it comes to updating this site, and I try to keep a note about what is going on, if you are interested.
If you want to contact me, the address is infoMONKEYjohnjearrard.co.uk
When typing the address in, please replace MONKEY with the more traditional @ symbol! I apologise for the tiresome performance involved, but I am getting too much spam from automated systems as a result of having an address on the front page.