JEARRARD'S HERBAL
Thats enough introduction - on with the plants!
To navigate this site, use the links above, or the detailed links at the bottom of this page.
... out in the garden.
10th February 2008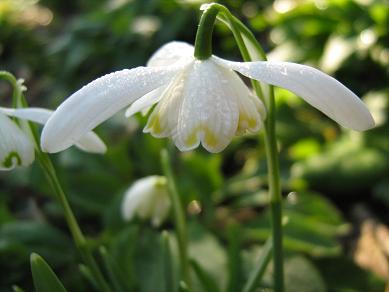 Galanthus 'Lady Elphinstone' .
If you have a taste for the eccentric, then 'Lady Elphinstone' has all the whimsical unpredicability you could want. At its best it is a delightful double flowered snowdrop with yellow markings with a tinge of green or apricot. When she is feeling less benign, the flowers come green as the ordinary one , and she is often found in a less benign frame of mind. I have a hundred or so flowers on her this year and so far just one of them is yellow! If she is moved, she will come green the next year. If she is left to form congested clumps she will turn green. If she gets the vapours she will turn green , so each yellow offering is precious. It is quite vigorous, quite lovely and completely unpredictable!




10th February 2008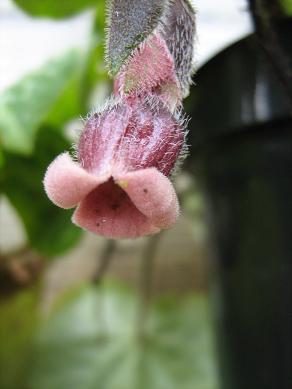 Asarum pulchellum . The Asarum have barely shown a sign of life in the spring before the flowers emerge. Later in the season this will produce creamy white flowers but this first offering has a pinkish glow. The silver marked leaves bristle with white hairs.




10th February 2008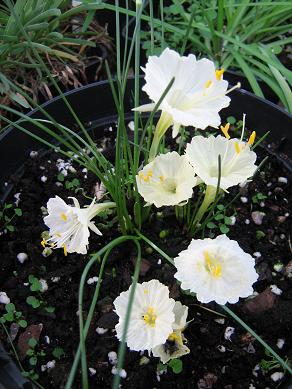 Narcissus romieuxii .
I have been growing a few of the Hoop Petticoat daffodils to see how they manage under my conditions. For the most part the forms I have grown have been interesting , but there have been a few spectacular moments, such as this showing of N.romieuxii which I got from Desireable Plants as a "quite ordinary" form. If this is quite ordinary then I am looking forward to some of the others.




10th February 2008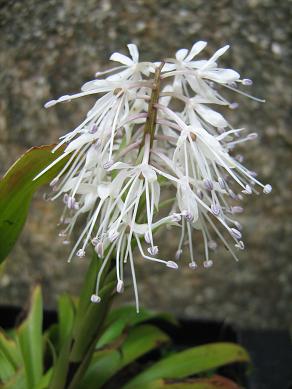 Ypsilandra thibetica .
A pretty little perennial from moist shady valleys in China (Sichuan, S.Humman, NE Guangxi). The fat central bud has been as swollen as a little green egg in a nest of leaves , that has now extended into a warm white burst of flowers.





To find particular groups of plants I grow, click on the genus name in the table above. Click on the "Index" box at the top of the page for the full list.
I have a lot of good intentions when it comes to updating this site, and I try to keep a note about what is going on, if you are interested.
If you want to contact me, the address is infoMONKEYjohnjearrard.co.uk
When typing the address in, please replace MONKEY with the more traditional @ symbol! I apologise for the tiresome performance involved, but I am getting too much spam from automated systems as a result of having an address on the front page.