Crusea coccinea 'Crug Crimson'
Archive entry 31.05.15
Archive entry 18.06.17
Archive entry 11.07.21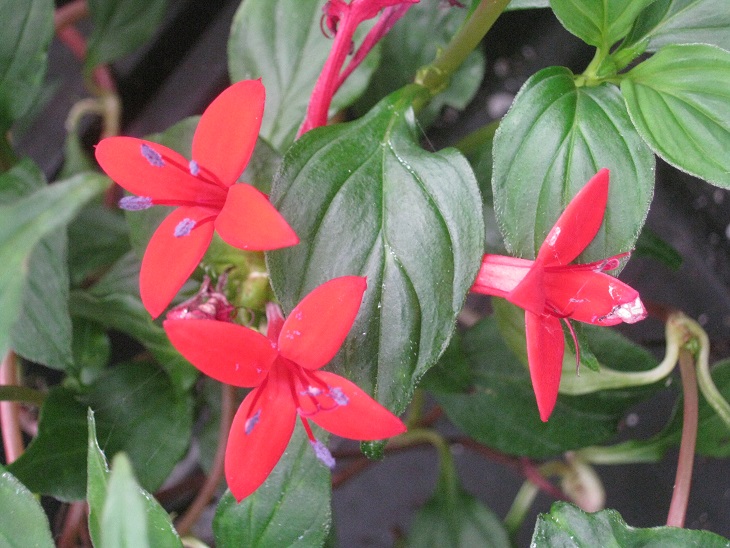 24th July 2011

A trailing, scrambling species. This clone was collected by Crug Farm Plants high in the mountains of Oaxaca in 2004 and they have named it 'Crug Crimson'.
It was hoped that it would be hardy but that has not been my experience. It is possible that in a moist soil under evergreen cover it would survive. I haven't managed to keep it in a cold greenhouse - though it was a bit dry and might have done better given more moisture. Plants grow very rapidy in pots and soon exhaust themselves. I hoped that the stems would root where they touched the ground, but they don't seem to produce roots for me unless they are taken as cuttings.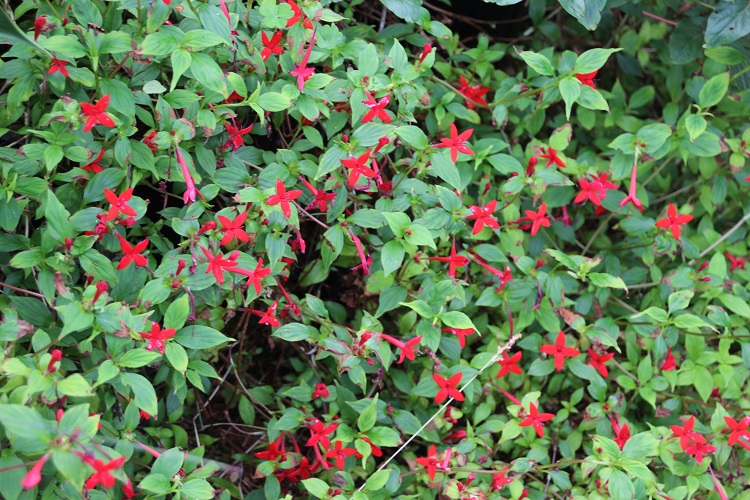 25th June 2016

It has grown very rapidly in the Agave house where it is moist through the winter thanks to water that drains down the hillside. Forms vigorous mats that root sparingly as it spreads. Shortly after this picture was taken I had to cut the mat back hard to protect other plants from being smothered.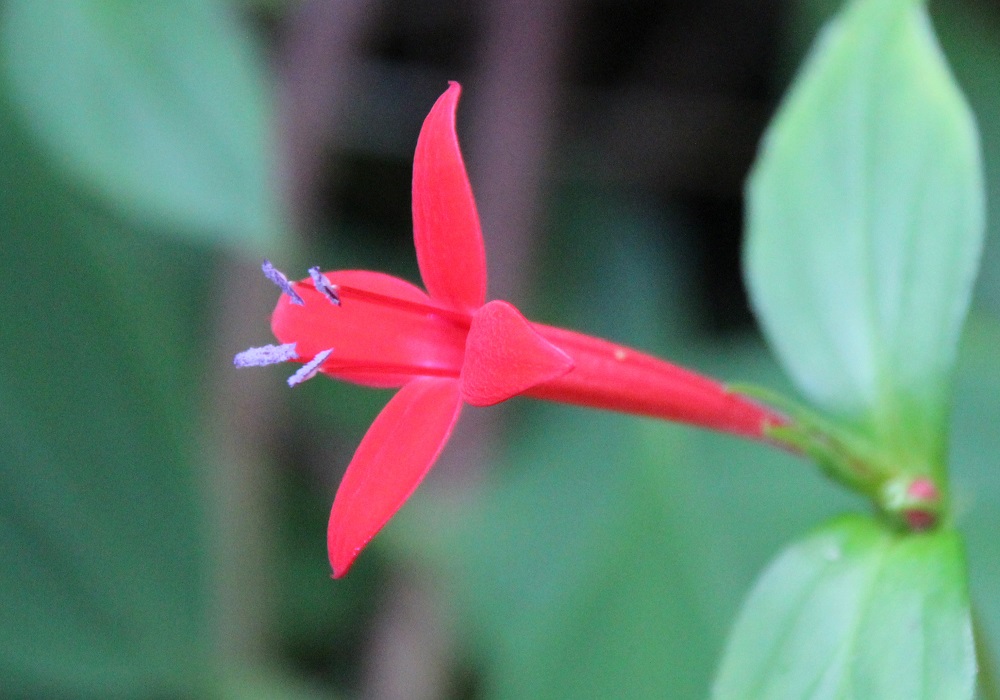 5th June 2020

It has regrown rapidly and survived the freezing temperatures of the Beast from the East in 2018.