Epimedium 'Firedragon'
Archive entry 08.04.07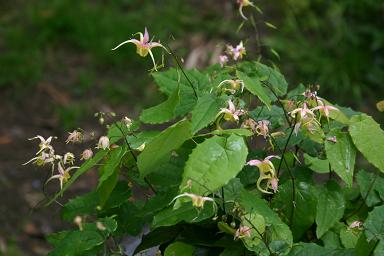 6th May 2007
A new hybrid from Robin White at Blackthorn Nurseries. Large yellow flowers with deep pink sepals. Made a very well balanced plant in a pot this year with flower spike well distributed around it and displayed well above the compact clump of foliage, but a bit young yet to draw any major conclusions.
E.davidii x E.leptorhizum.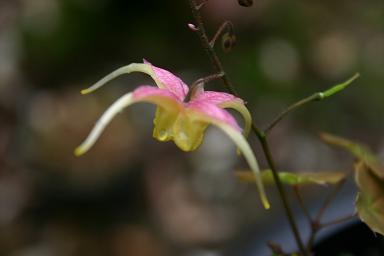 15th April 2007
References:
Barker, David G. - Epimedium and other herbaceous Berberidaceae, Hardy Plant Society, 1997
Stearn, William T. - Epimedium, 2002.