Epimedium 'Wildside Ruby'
Archive entry 24.04.22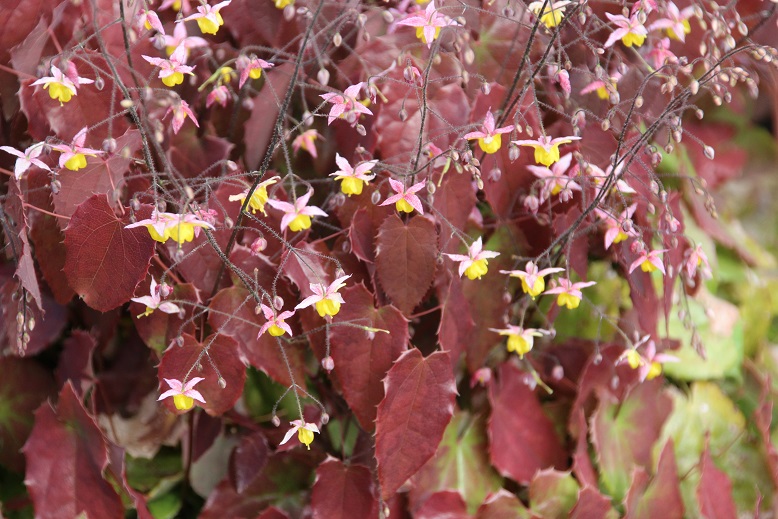 20th April 2017

A splendid foliage plant bred by Keith Wiley at Wildside Nursery. The new growth is bright scarlet for many weeks through the spring contrasting with the green leaves from the previous year.
Small pink and yellow flowers are cheerful but distracting.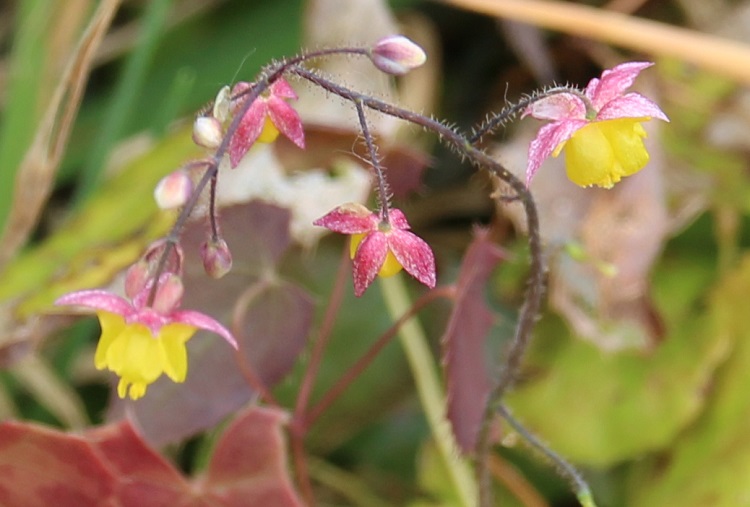 25th April 2020
References:
Barker, David G. - Epimedium and other herbaceous Berberidaceae, Hardy Plant Society, 1997
Stearn, William T. - Epimedium, 2002.