Habranthus robustus
Archive entry 14.06.09
Archive entry 19.07.09
Archive entry 23.10.11
Archive entry 31.07.16
Archive entry 06.08.17
Archive entry 19.08.18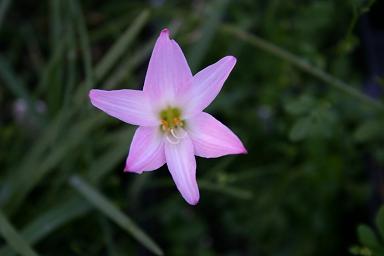 27th July 2006
One of the most spectacular and accomodating of the rain lilies. This one is from Argentina, and is pretty much hardy in the UK, though it likes to be dry when dormant.
These were grown from seed sown in march 2005, so they make a perfect choice for the impatient bulb grower.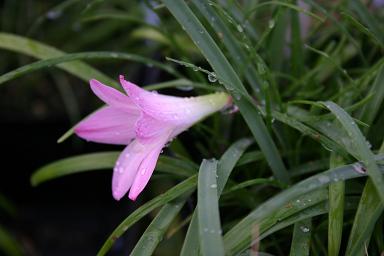 31st August 2006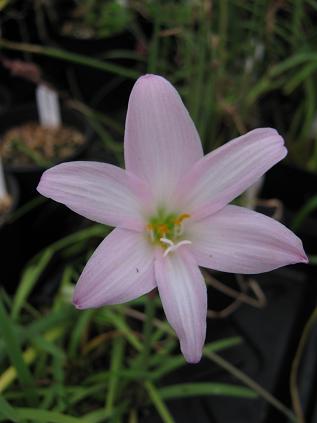 29th August 2009
Over the years I have been sent a number of interesting species of bulbs that have turned out to be Habranthus robustus in a number of different variations. This is one of the most impressive.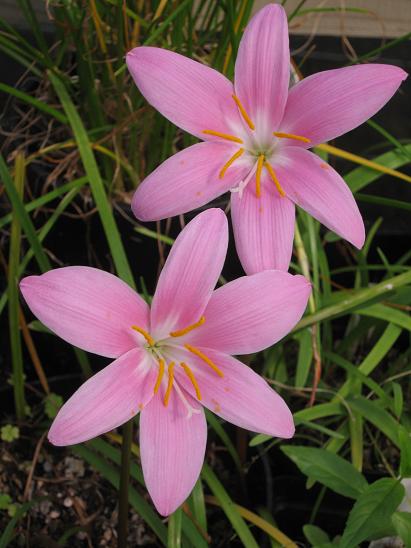 8th July 2010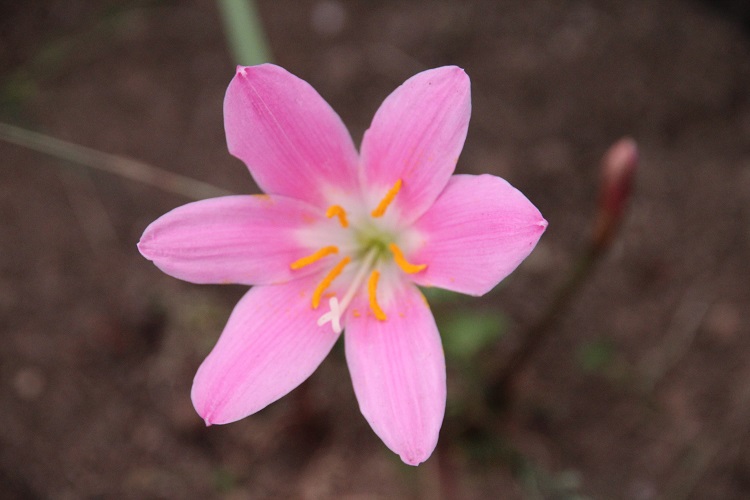 27th July 2017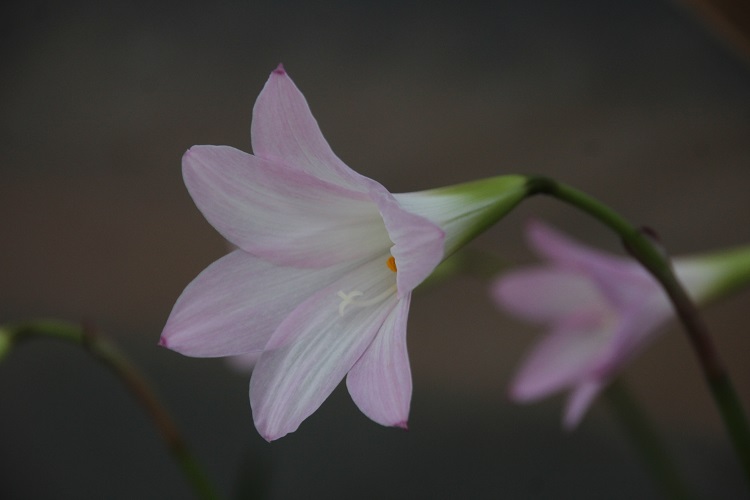 28th July 2021
A large growing form that I was originally given as Hippeastrum sp. Brazil. In a recent clear-out of duplicates and weedy species, this was the only form of H. robustus that I retained.