Hedychium 'C.P.Raffill'
Archive entry 26.08.18
Archive entry 08.09.19
Archive entry 06.09.20
Archive entry 12.09.21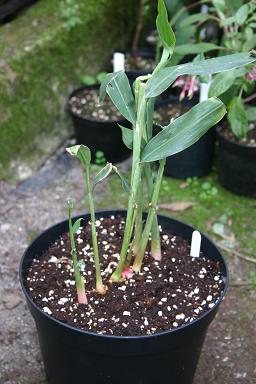 8th April 2005

Hybridised at Kew by Charles P.Raffill, said to be a hybrid of H.coccineum and H.gardnerianum though it may simply be a selection of H.coccineum. It is very like 'Tara', though possibly not as hardy.

Also distributed as 'Raffillii', it has broad bottle green leaves and flowers quite early in the season, from august. Bright glowing orange flowers are not strongly scented.

RHS Award of Merit 1941.

As an aside, I have tried a couple of times to repeat the hybrid between its two putative parents, but have yet to get seed to set.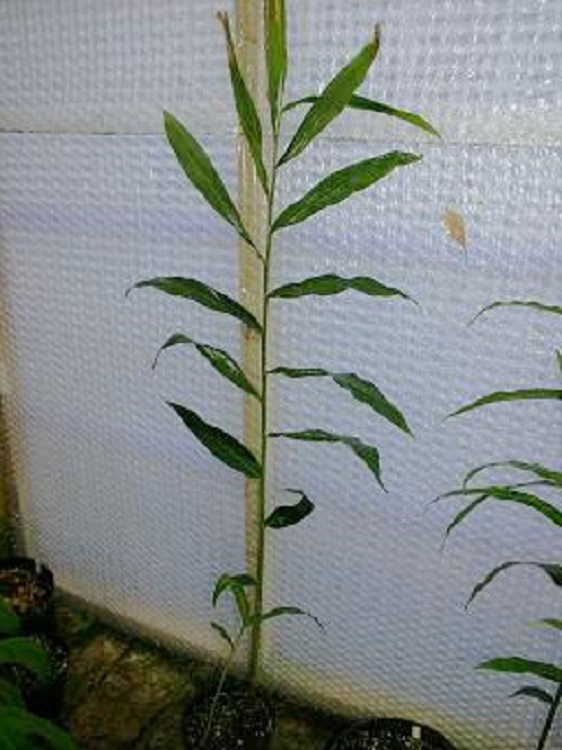 20th January 2006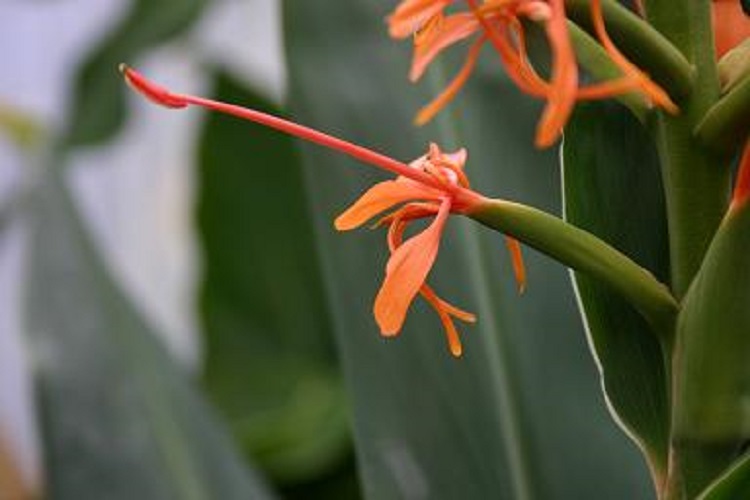 31st August 2006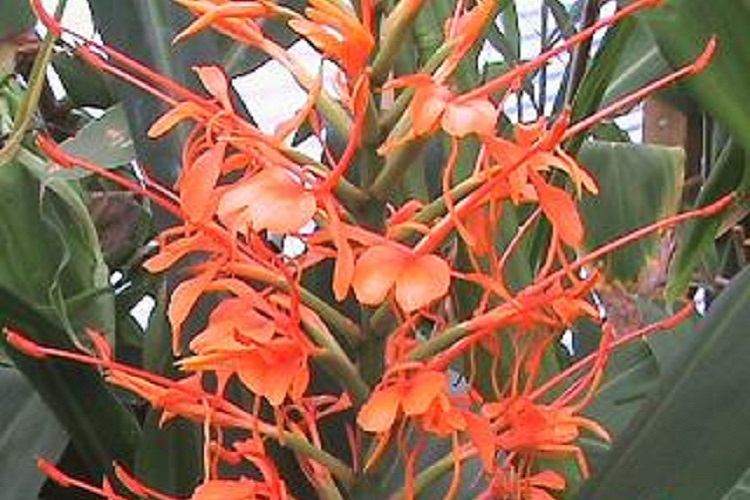 9th September 2007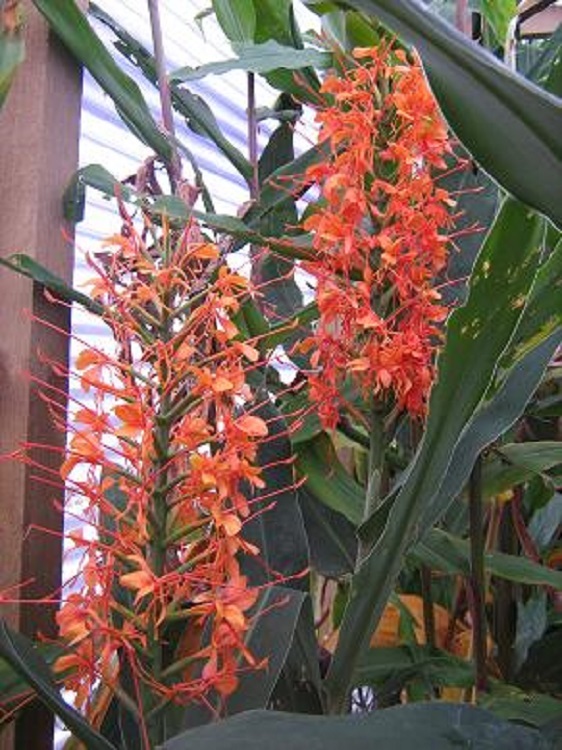 31st August 2008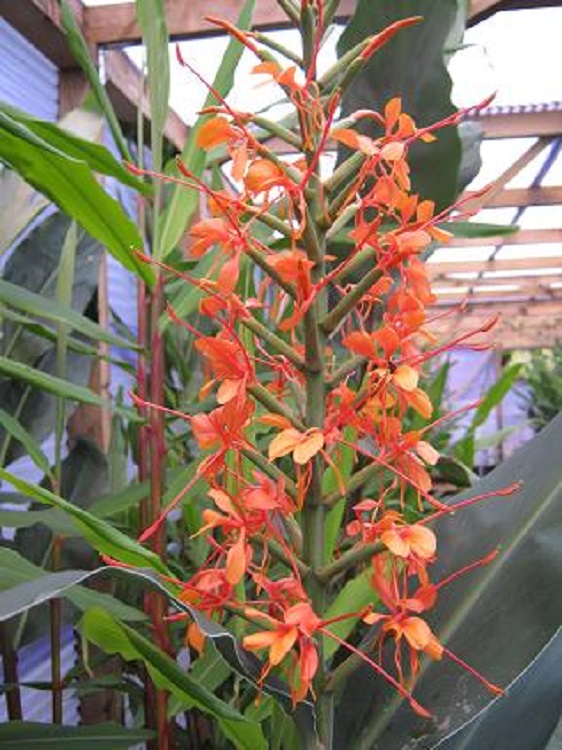 7th August 2009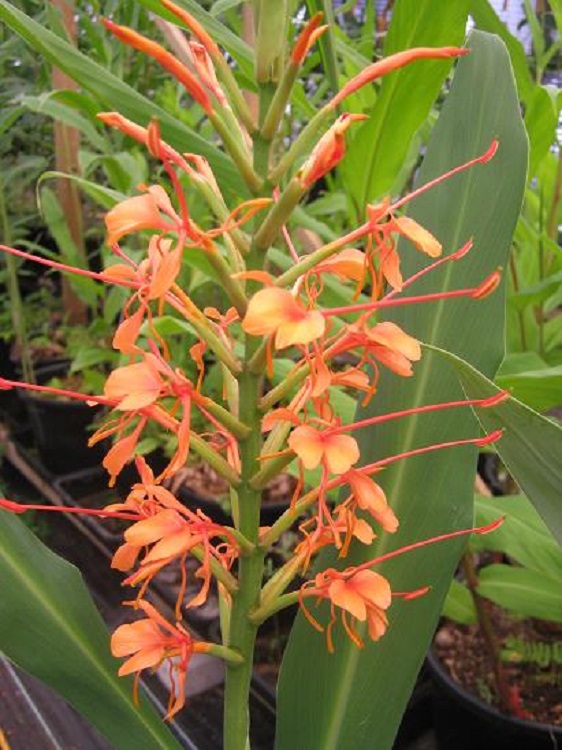 14th August 2011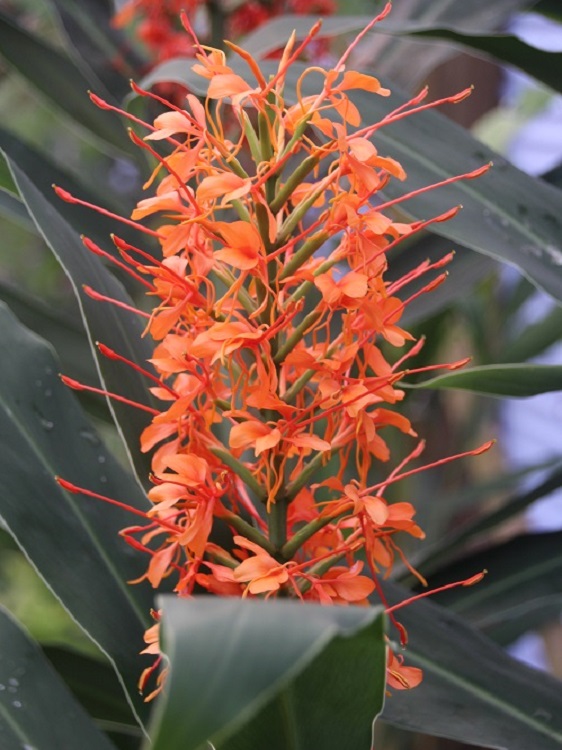 2nd September 2017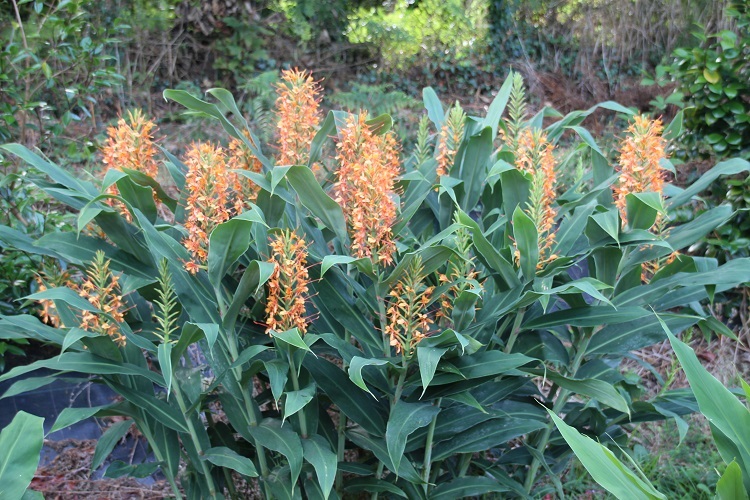 11th September 2021

The plant is prospering now it is in the garden.