Magnolia wilsonii
Archive entry 08.08.10
Archive entry 01.05.11
Archive entry 20.05.12
Archive entry 09.06.13
Archive entry 25.05.14
Archive entry 24.05.15
Archive entry 06.09.15
Archive entry 14.05.17
Archive entry 03.06.18
Archive entry 28.04.19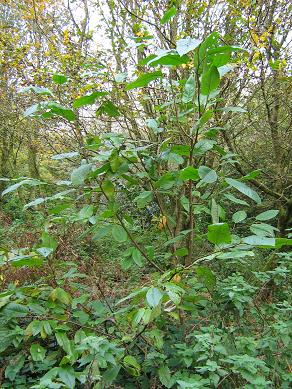 2nd November 2007

One of my favourite Magnolia, I killed a young one many years ago by exposing it to the full force of the wind here, and I have been a bit nervous about replacing it. A couple of years ago I accidentally bought a "job lot" of Magnolia and in among them was another M.wilsonii, so joy of joys, up into the woods it went. (It has to be noted that I have planted a wood since the last specimen was blown out!).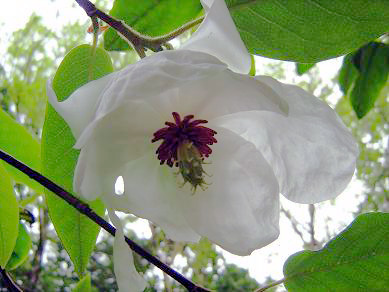 24th May 2008

Fortunately, it has prospered this time. It is still only a baby, so this wonderful hanging flower was balanced just a few inches above the ground, but lying on my back is my favourite flower viewing position!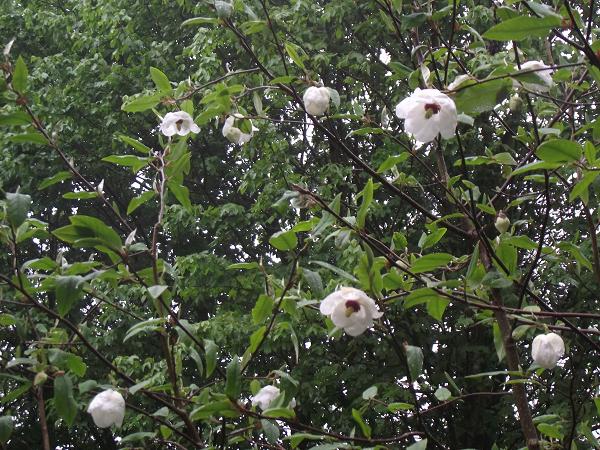 1st May 2011

When I planted it, it was identified as M.sieboldii but now it has reached flowering size it seems to be the very closely related . I'm not too worried about the identity because it is a very lovely thing.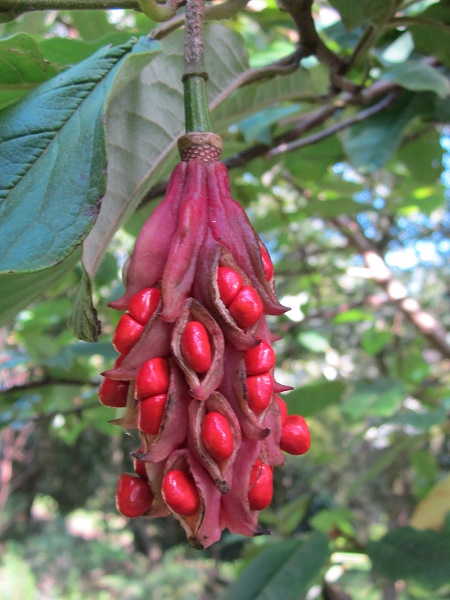 15th September 2012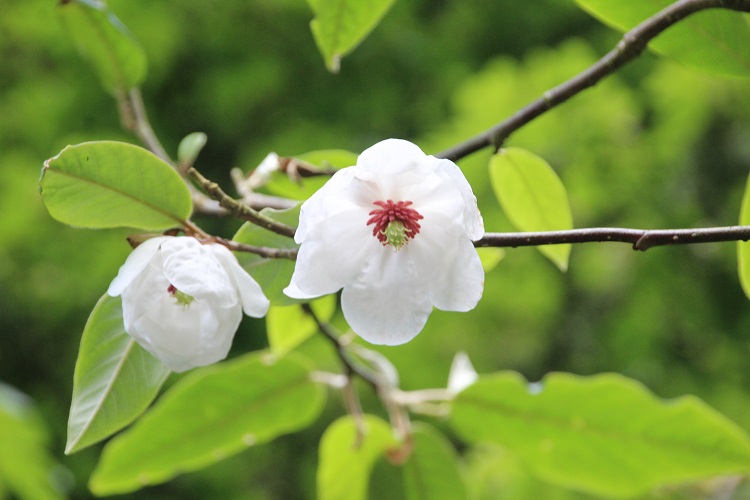 31st May 2018