Narcissus 'Rijnvelds Early Sensation'
Archive entry 10.12.06
Archive entry 18.11.07
Archive entry 22.11.09
Archive entry 16.01.11
Archive entry 20.11.11
Archive entry 25.12.11
Archive entry 02.12.12
Archive entry 05.01.14
Archive entry 30.11.14
Archive entry 15.11.15
Archive entry 27.12.11
Archive entry 19.11.17
Archive entry 09.12.18
Archive entry 15.12.19
Archive entry 29.11.20
Archive entry 03.01.21
Archive entry 26.12.21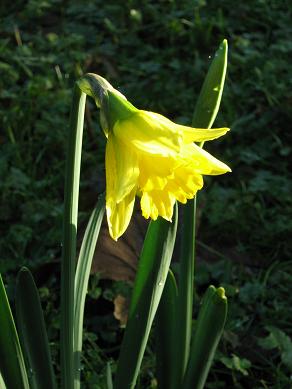 17th December 2008

Yellow daffodils are a great joy in the spring, but they all look the same after a while, and all there is to choose between them is the season of flowering.
Living in the middle of a daffodil growing region, I don't waste a lot of space on those that flower in February and March. This one flowers in time for Christmas and true to name, it is an early sensation!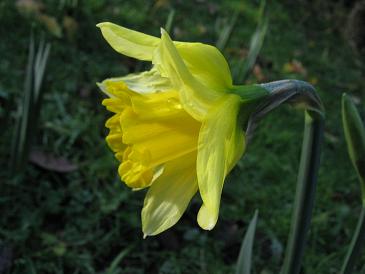 17th December 2009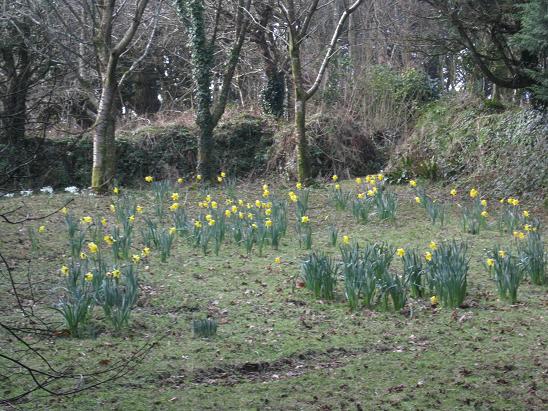 14th February 2010

They make a good display in the meadow at a very welcome time of the year. The scars in the turf mark the removal of some cherry trees. The three in the background are now history - I dug them out in the summer.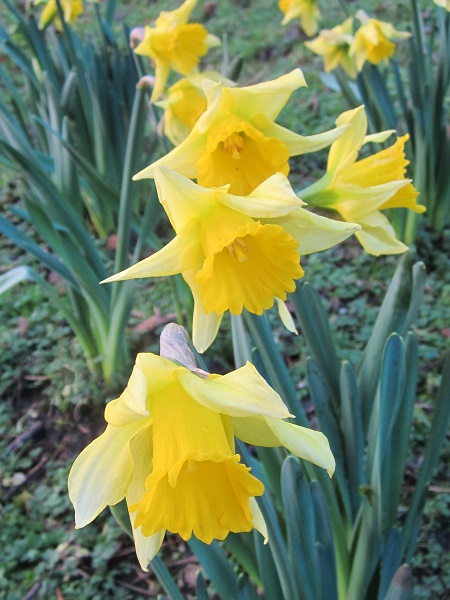 25th December 2012

Raised by F. Herbert Chapman in Sussex and registered in 1959 by F. Rijnveld and sons in the Netherlands.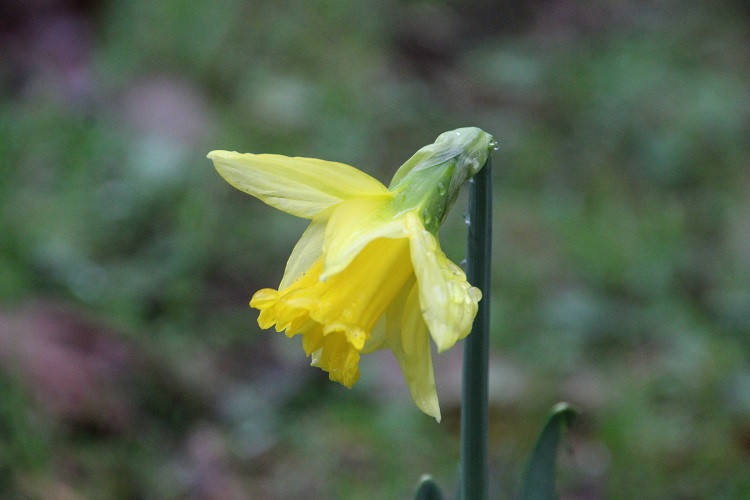 8th December 2018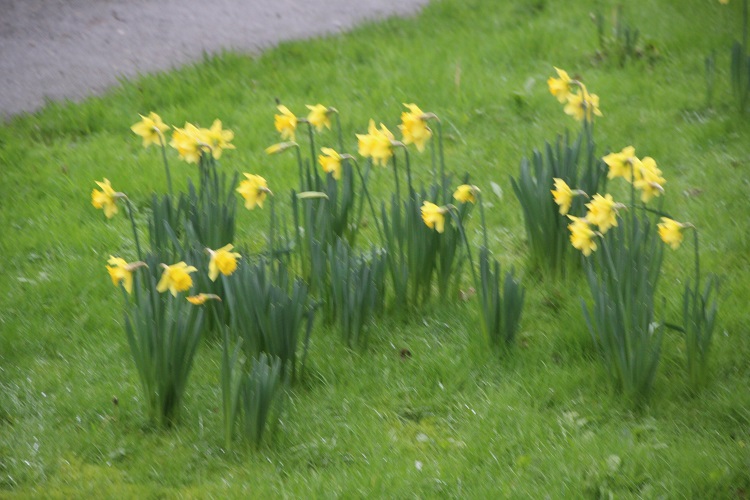 15th January 2022

I planted a group on the verge outside the house and for the first time in many years they have escaped routine mowing.



References:

Daffseek - Daffodil Database, https://daffseek.org