JEARRARD'S HERBAL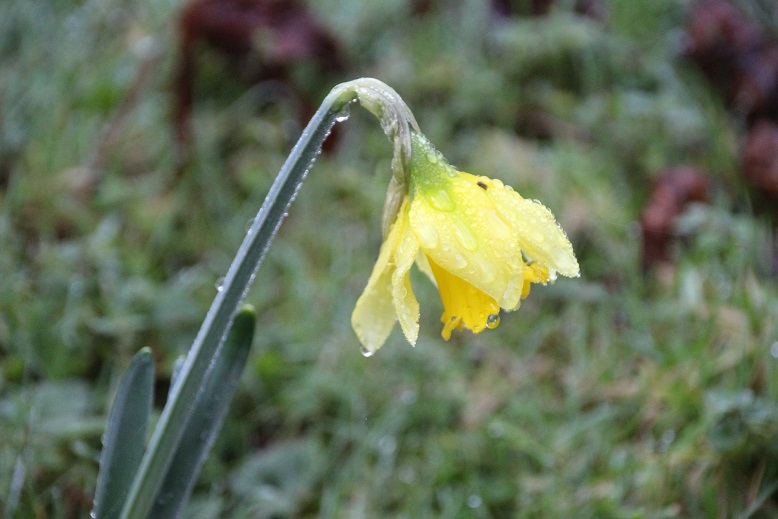 11th December 2016
Narcissus 'Rijnveld's Early Sensation' .
Yesterday was entirely given over to mists and mellow fruitfulness. You will have to take my word for the mellow fruitfulness, you wouldn't have been able to see it through the mist. Today spring is in the air. It isn't overwhelming, but it flashes here and there like the fluffy tuft on the bum of a running bunny. At this time of the year I take any opportunity to get into the garden with a camera. You never quite know if it is going to rain for the rest of the week and make photography impossible. I got out in the dusk on Thursday afternoon with dark clouds gathering and the camera struggling with light levels. It just about captured the first flower on 'Rijnveld's Early Sensation' as it opened. This morning the sun is shining so I took all the pictures again. Now I have six flowers scattered through the meadow. They have managed to space themselves evenly, so that a group shot is a lot of grass with some tiny yellow dots but there are plenty of buds showing. If the weather stays warm I might have a meadow of flowers by Christmas.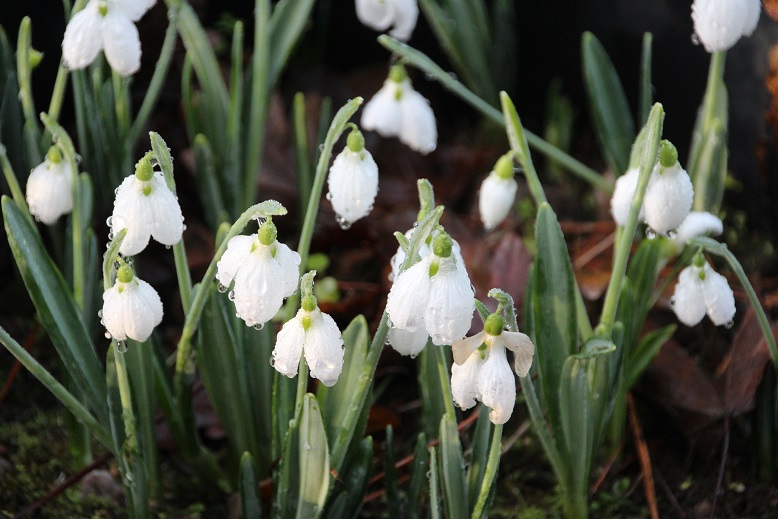 11th December 2016
Galanthus 'Three Ships' .
The snowdrops have also started to move forward. Last week the soil was bare, but this week there are silver-grey noses pushing through all over. Still no sign of 'Remember Remember' but it was a single bulb last year and it might have skipped flowering this autumn, fattening itself up to be the wonder of next year. As long as the leaves come up in spring I'm not worried.
'Three Ships' on the other hand has been promising a spectacle for weeks. I lifted a couple of bulbs in August and was surprised at how well it had increased. I buried the remainder again, hoping all the while that I hadn't upset them. I needn't have worried, they came up in masses and rather better spaced than they had been previously.
I am slowly transforming the ground under the trees into a carpet of G. plicatus. I have had a few forms for decades and they have increased enormously. Last summer I split the clumps and spread them around. I have several pots of seedlings that will go out as well. 'Three Ships' has been so vigorous that I might try a few out there to make an early start to the season. The rest of the forms come to a peak much later as the 'main-crop' snowdrops are fading. G. plicatus seems to produce a better carpet than G. nivalis was managing. Planting a lot of seedlings up there will confuse the cultivars but they were fairly confused already.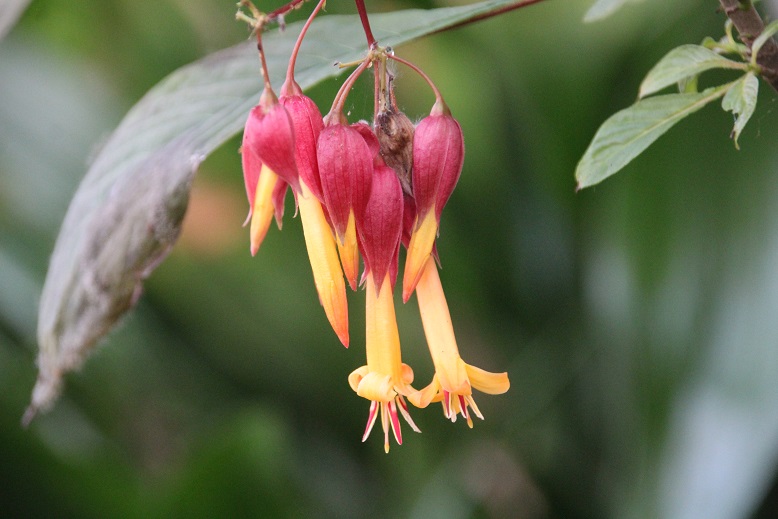 11th December 2016
Deppea splendens .
It might seem a bit early to start clucking about spring but the last autumn Dahlia have gone, the Fuchsia flowers are sagging on the stems instead of dangling gaily and the Hydrangea are more mop than head. With luck winter will forget us again this year. I am particularly hoping it will forget where the greenhouse is.
Just over a year ago I was given a seedling of Deppea splendens. There is little reason to expect it to handle the cold, but it had to stay in the greenhouse for winter, and it came through. This year it has spent the last few months producing a head of flowers and they have finally opened. It is a very exciting moment for me, I hadn't believed it would survive and if we get a hard winter, it probably won't.
Dennis Breedlove discovered the species growing in cloud forest (6,600ft) in Chiapas, Mexico in 1972 and introduced it into cultivation in the USA in 1981. Most American plants perished in the cold winter of 1990, a single specimen surviving in San Francisco Botanical Garden. It's location in Mexico has been cleared for agriculture and it is now believed to be extinct in the wild. My greenhouse will be right at the limit of its tolerance if we get a cold year. I should really bring it indoors but it will hate the dry warmth. It's a dilemma.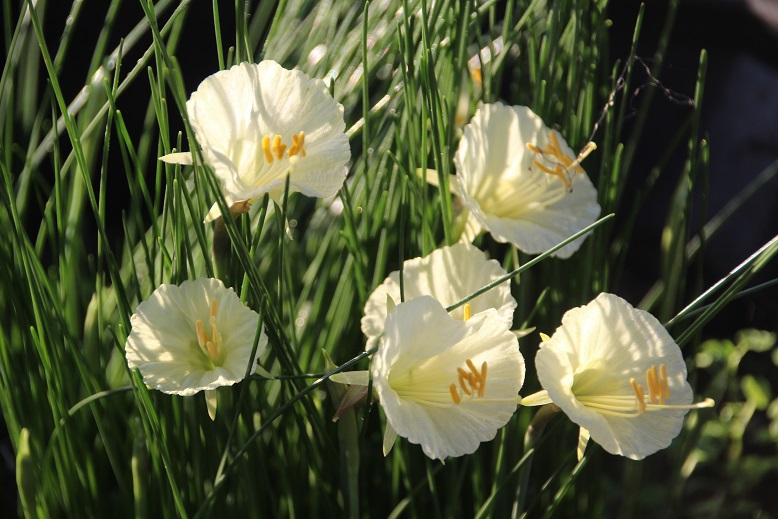 11th December 2016
Narcissus romieuxii 'Joy Bishop' .
Narcissus are a simpler pleasure. N. romieuxii seems to appreciate some light shelter. It would probably grow outside but it would look miserable. I used to keep it in the greenhouse, where it was too dry in the summer so I moved it under a plastic roof tacked onto my potting shed. It appreciates the gusty wind around it, and the fact that I remember to water the pot.
N. romieuxii is best known in cultivation from Jim Archibald's collection in the Atlas Mountains of Morocco and a great many variations have been named from his seed (JCA 805). 'Joy Bishop' is one of the more compact and flowers a week or two before the main season. Some growers advocate keeping them bone dry in late summer but I have had better results since I moved them to a richer compost and kept them slightly moist when dormant.
The Nerine appreciate the extra space since the daffodils were moved out. I did wonder for a while if I could grow both in the same pots, they have similar needs. I'm not sure the colours would work well (but who cares). I might scatter some seed and see what happens.
Yesterday there was water flooding down the path all day, today I have to water the greenhouse. It's a changeable season.