Rosa 'Toby Tristram'
Archive entry 08.07.07
Archive entry 11.07.10
Archive entry 22.07.12
Archive entry 21.07.13
Archive entry 06.07.14
Archive entry 26.07.15
Archive entry 17.07.16
Archive entry 09.07.17
Archive entry 08.07.18
Archive entry 14.07.19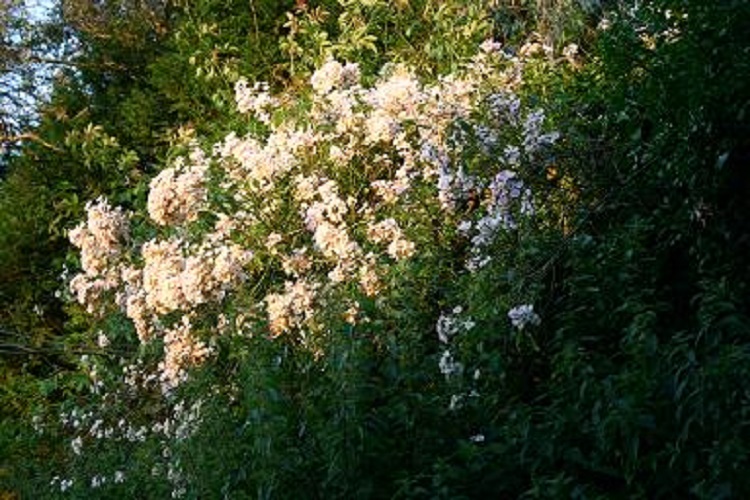 15th July 2006

A warm apricot form of Rosa filipes, most often seen in its pure white 'Kiftsgate' form. Possibly less vigorous, but this one is still swallowing most of the south side of my workshop.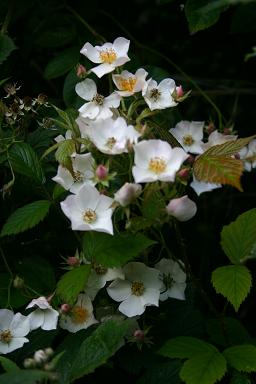 8th August 2007

The rosaceous conquest on my workshop continues. She has spread herself in liquid voluptuousness across the roof like a fat woman in a Rubens painting. It is not the strongest of buildings, and I can see the roof collapsing one windy night into a rosy pile of dereliction. As long as I'm not trapped in its coils a la Sleeping Beauty, I don't really care.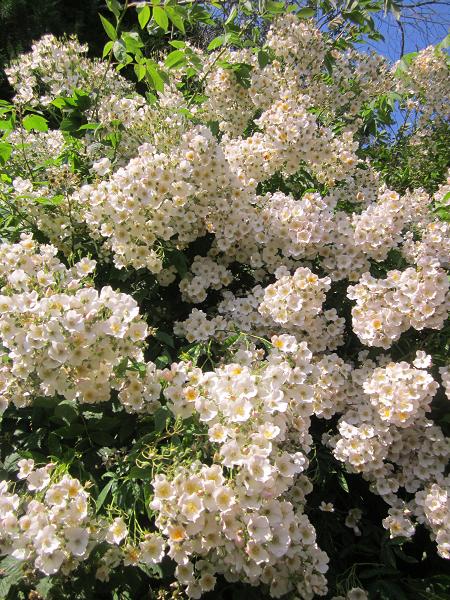 20th July 2013

Magnificent for a week (rarely two) in July and well worth fifty-one weeks of cascading prickly peril as I walk past it.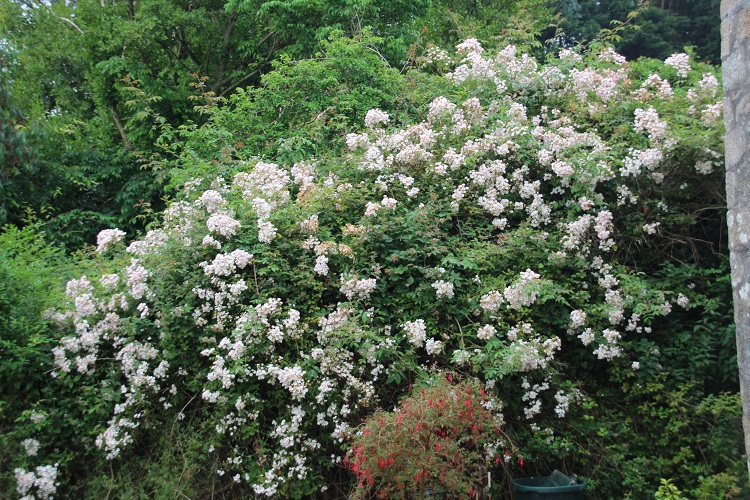 8th July 2017