Roscoea cautleyoides 'Last Emperor'
Archive entry 22.08.21
Archive entry 21.08.22

Roscoea cautleyoides 'Last Emperor' is a very recent form being distributed by Long Acre Plants in Somerset. It is remarkable for its late flowering season. The first flowers open during august on the end of stems up to 30cm tall. The individual flowers are unexceptional,rather thin in outline, with the outer petals concealed behind the labellum, but it is remarkable for producing pale yellow flowers in august when most of the other Roscoeas in flower are lilac/purple.


31st August 2006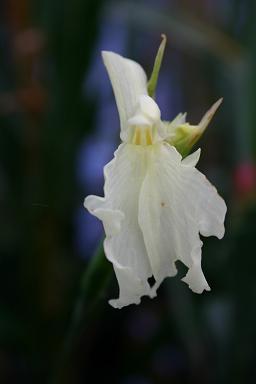 31st August 2006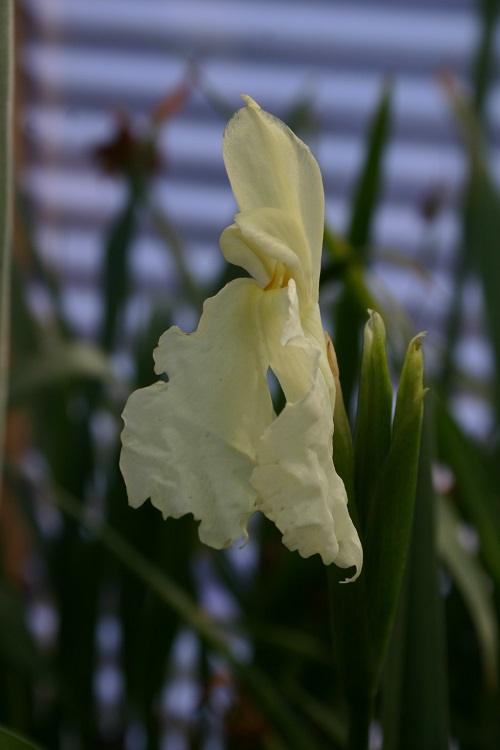 10th August 2007
(picture)
5th September 2017
Thanks to Allan Robinson for the following information:

"Dr. Alan Leslie gave me some seed from his trip to China with Chris Brickell years ago. I planted out twenty or so seedlings and noticed each year that this particular cautleyoides flowered very late, well after the other plantings, it also looked a little different in growth too.
I asked Alan Leslie to take a look and after a brief inspection, he named them 'Last Emperor'.
Seed was gathered and one pot of seedlings went to Hugh Nunn via Penny Nunn, his daughter who was a student at the time."

From there seedlings will have passed to Long Acre Plants and hence to me.


16th September 2018

A stray seedling of the species that came up in the garden. I assume it came from 'Last Emperor' because it always flowers around the middle of September when all of the other forms of the species have long retreated to dormancy.