Roscoea humeana
Archive entry 28.05.06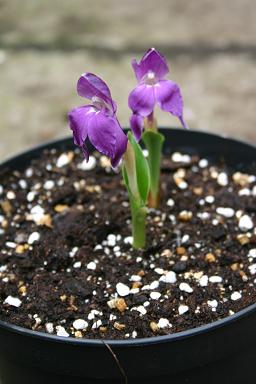 Roscoea humeana is a splendid small plant that makes a fantastic show in a pot and is a favourite with alpine gardeners. It is quite late to appear above the ground, often not showing until mid may and then immediately producing flowers. These are usually purple, with a broad dorsal petal. The species varies from purple (R.h. f.tyria) to yellow (R.h. f.lutea) with occasional white and red flowered plants appearing. As these enter cultivation, the number of named forms being distributed is increasing.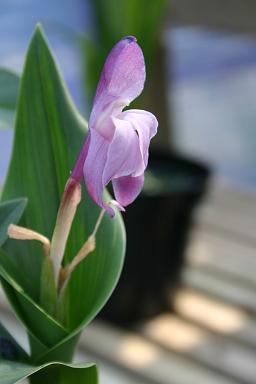 16th June 2006
This plant, from Blackthorn Nursereies, flowers as soon as the leaves break from the ground.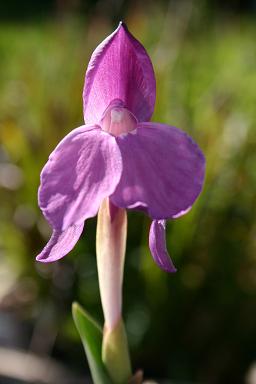 2nd June 2006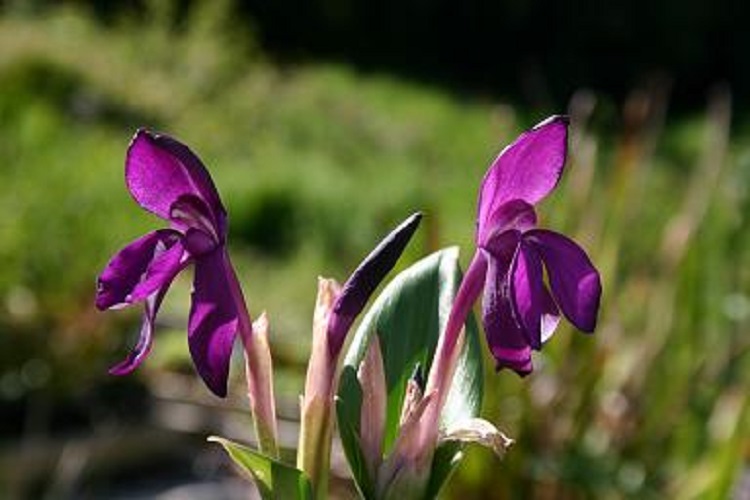 29th May 2006
This plant is a good dark purple. It came from Fir Tree Farm Nurseries, and flowers once the leaves have started to expand.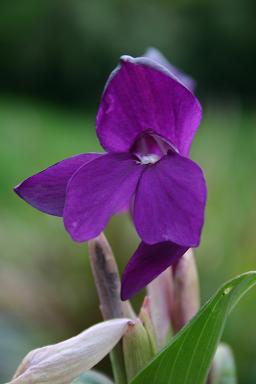 26th May 2006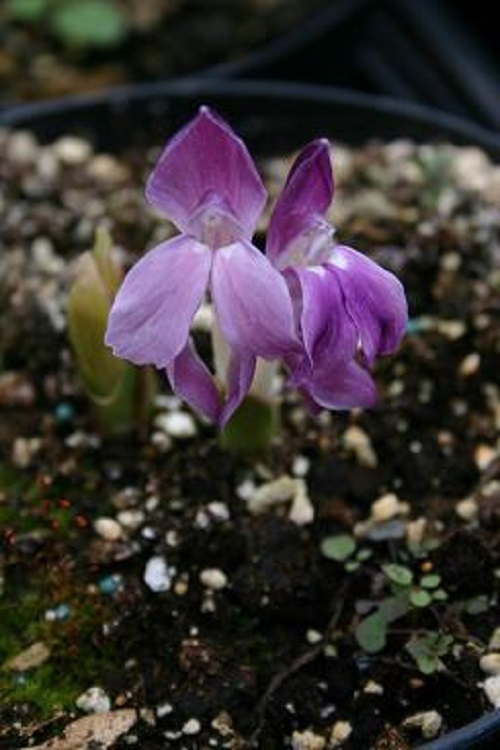 25th May 2007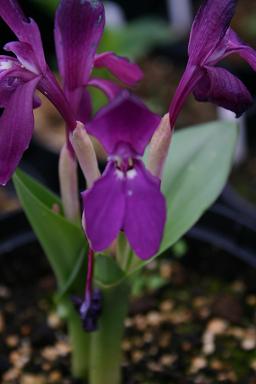 25th May 2007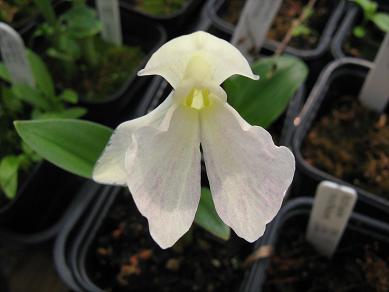 6th June 2008
This is the most interesting seedling I have raised yet from the various clones of the species.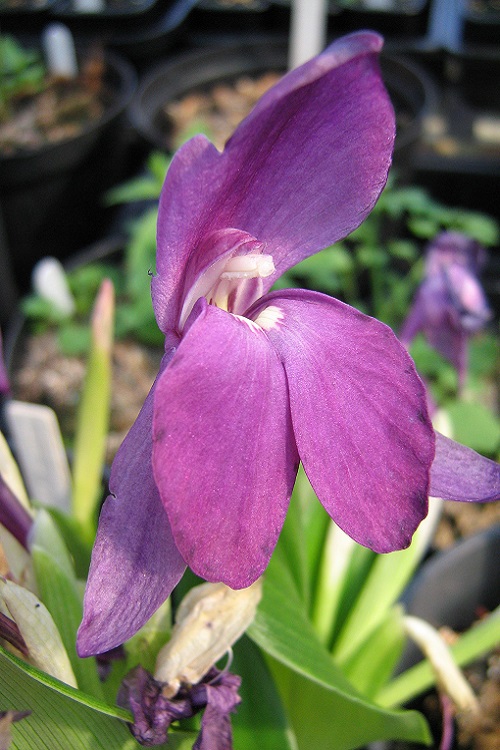 22nd May 2009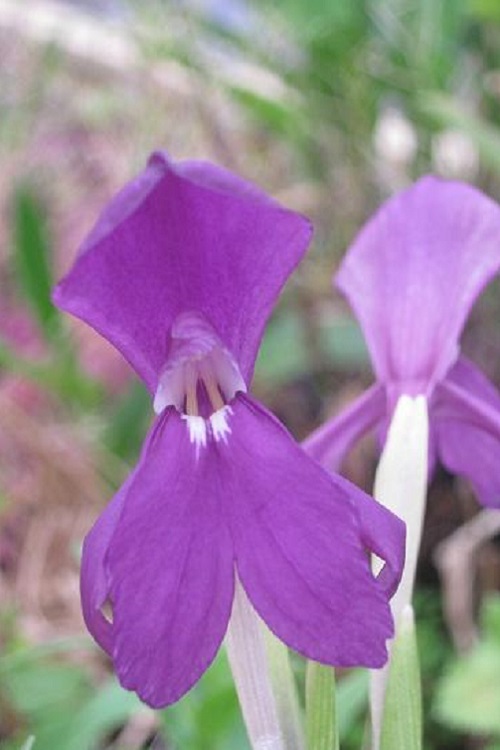 29th May 2011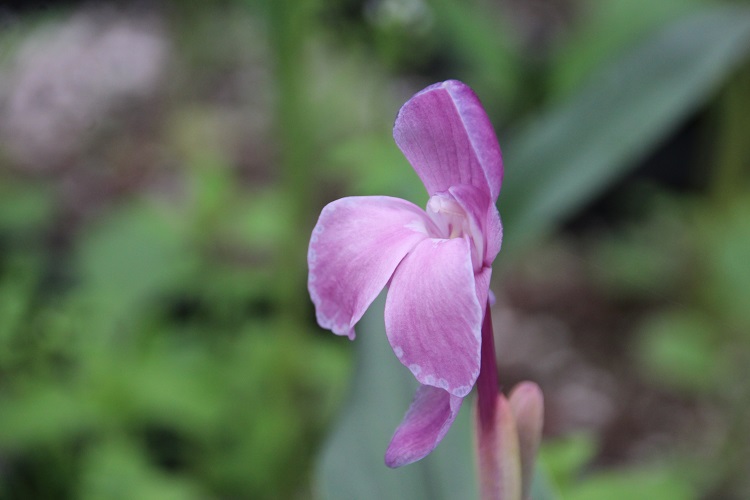 17th June 2018