JEARRARD'S HERBAL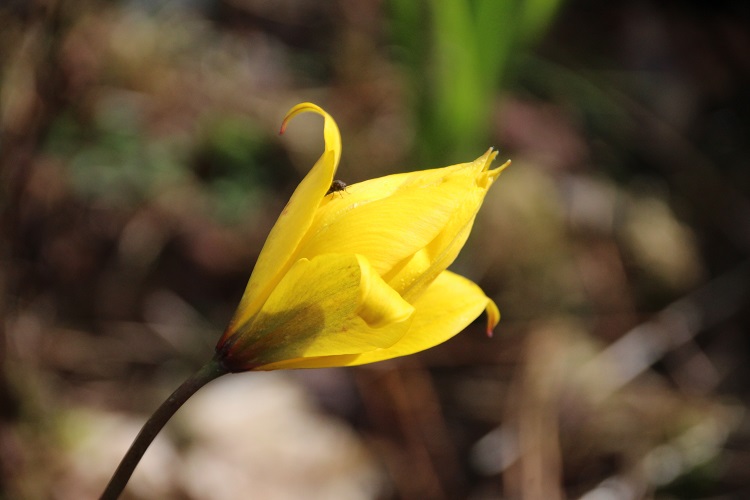 28th March 2021
Tulipa sylvestris
Sporadic bright sunshine during the week has emphasised the colour appearing aound the garden. A couple of showers of rain have helped to moisten the ground, even though one of them fell as icy lumps of hail. I had sat in the sunshine over breakfast enjoying a cup of coffee, by lunchtime my seat had a cushion of ice. A small interruption to the process of spring which has otherwise leapt ahead this week.
Over breakfast I was watching the buds develop on a couple of tulips in tubs. I was given the bulbs of 'Yellow Angel' and 'Vincent van Gogh' last year and stood the tubs by the house for some amusement. I didn't know either cultivar but they both produced a good display as expected. What I wasn't expecting was that they would both go on to produce buds again this year. Almost all of the original bulbs are flowering for the second time. It isn't because of any great care on my part, I had written them off as a spent force. I think that it indicates the great improvements going on in tulip breeding.
Up in the snowdrop border I have a single bulb of Tulipa sylvestris and this is its week of glory. My single bulb has been spreading about well over a number of years, but I still only get a single flower. It's not important, tulips have a way of making a single flower sufficient.
More or less sufficient anyway. Last year I planted another 100 bulbs of T. sylvestris in the herbaceous border. They are in bud now, filled with promise for the next week or two.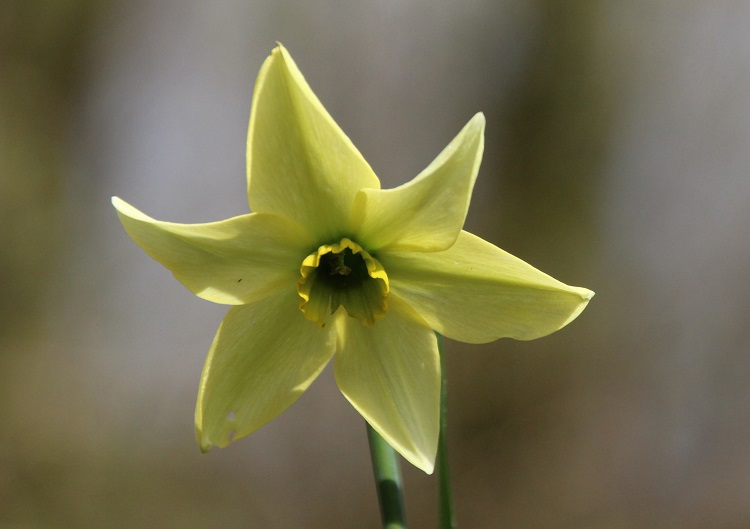 28th March 2021
Narcissus 'Mesa Verde' .
The clocks going forward always changes the garden. Yesterday afternoon I worked in the greenhouse until 5.30pm and then came in because the sky had darkened, the sun disappeared and it felt like time to pack it in and light the fire. This evening will be light and it will feel like a good time to linger in the garden attending to important things. The garden will have become summery rather than wintery. The long list of jobs that didn't get done in winter will have to be put aside and the long list of jobs that won't get done in summer will be started.
Last week I began planting things out, confident that spring rains would water them, in and they would establish well before the summer heat arrived. This week the same job will be tinged with panic - what if it doesn't rain, what if the temperatures rise, how much can I cram into the last weeks of the planting season?
So Narcissus 'Mesa Verde' arrives at an awkward time. The daffodils of spring are being put aside. I'm watching seed capsules fatten on some of my hybrids but still this late flower is very welcome. It has N. viridiflorus as one grandparent and retains a good green colour. I thought that it was becoming a bit feeble in the garden last year. Raised in California and with a distinctly warmth loving grandparent, I would understand if it wasn't overjoyed by my cool, moist garden. However it seems to be stronger this year and that is very welcome. I like green daffodils.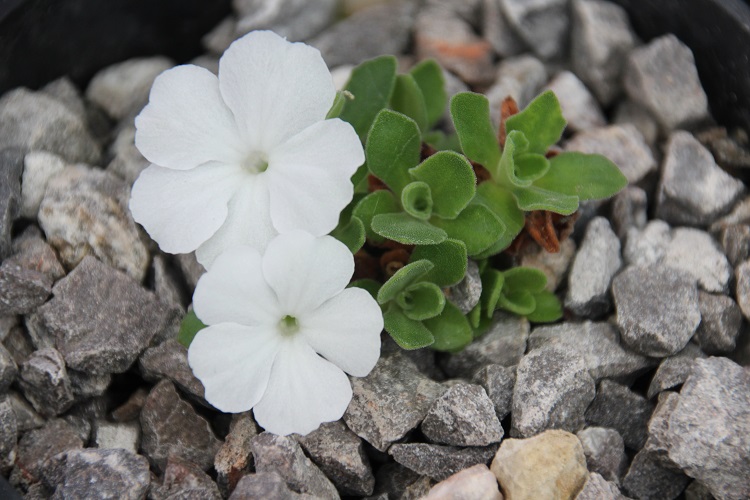 28th March 2021
Primula allionii 'Eureka' .
Taste is a bizarre thing, I don't begin to understand my own far less anyone else's. I have a mixed relationship with Primula. I have grown a great many species, killed most of them and they have passed unlamented. I do miss P.ioessa which I grew for a year as a teenager. At the time I assumed I could easily replace it, little did I know that I would not run into it again. I'm still look occasionlly but without success. It was so long ago that the sweet memory will be unreliable, at best.
Primula allionii has always been a delight at Alpine Garden Society shows. Pans of tight clustered flowers jostling along benches. I could never do it of course, too difficult and too time consuming. Like a sporadic psychopath, I have been on a spree of occasionl murders of P. allionii for several decades. Finally I recognised that I was doing it all wrong, changed my cultivation technique, and now I grow them entirely in limestone chippings. Every year the plants look better and become more floriferous. Who said you can't teach an old dog new tricks!
One of the delights of the year has been P.a. 'Eureka'. It had been struggling in the "pre-limestone" compost. I repotted it last spring, a tiny scrap of green still clinging to life. I wasn't paying much attention last summer, I assumed that it had died. I was wrong. Late in the season it has produced a couple of flowers. It is the only pure white example of the species that I grow so I was missing it. A month ago I even looked through the catalogues to see if I could replace it. A return to flowering is very welcome.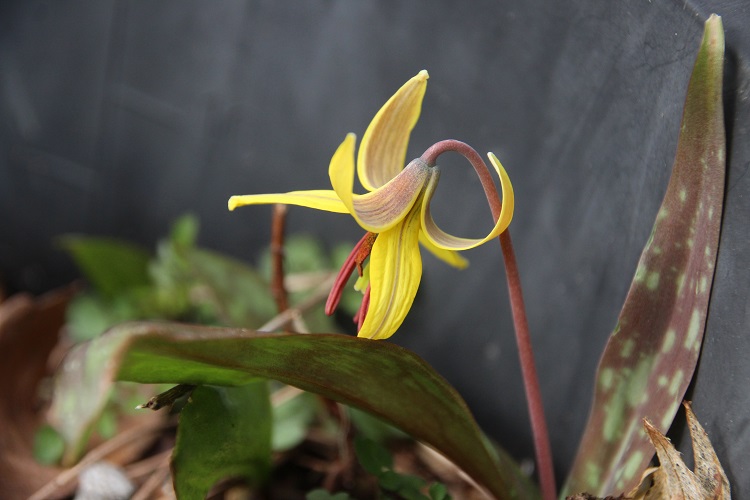 28th March 2021
Erythronium umbilicatum .
Also welcome, and unexpected, has been Erythronium umbilicatum. I grow a number of Erythronium hybrids, all based on the species that grow on the west coast of the USA. They seem to like the climate here and they make a good show. There is nothing like a plant that performs well to get me rummaging through the catalogues to get more. In the process I have picked up species from a number of other places. E. japonicum has struggled. It managed a decent flower this year so perhaps it is just taking time to settle in. E. dens-canis flowers unreliably. I thought that it was going backwards in the garden but I was judging it too harshly, the clumps of leaves are expanding slowly.
Those species that grow on the eastern coast of the USA have also struggled. E. albidum seems to remain the same, year by year, without increase. I think I had three flowers this year rather than two but the growth has been negligable. E. umbilicatum seemed to be behaving in the same way. I have seen it at Rosemoor forming dense carpets of foliage under shrubs around the front lawn, mine has stood still at best. It was late to appear this spring, I thought it was dead. Fortunately it is made of sterner stuff, I have a flower this year which is the first for a while. More significantly, I have several new shoots appearing so hopes for a dense carpet are not dead.
As is so ofen the way, the garden seems to prosper from a combination of patience and pig-headedness.