JEARRARD'S HERBAL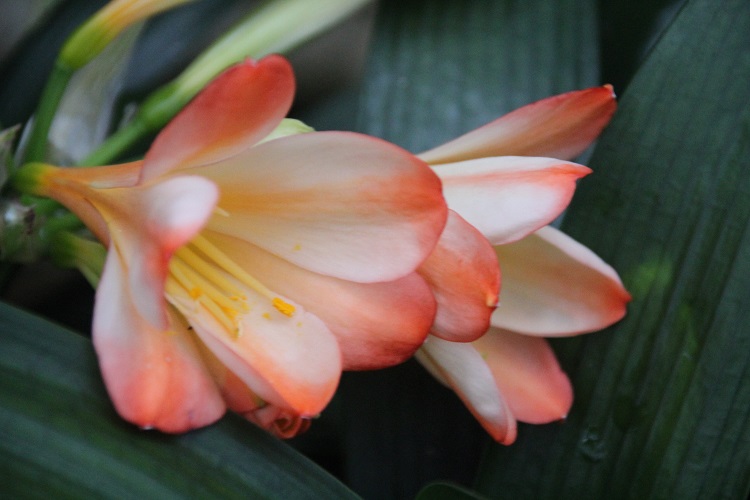 17th April 2022
Clivia miniata 'White Lips' .
Gardens have diverse values. That pretty much sums it up.
I use my garden to grow plants that enthral and delight me but mine is at best a marginal use for garden space. In my childhood the garden was a place for making mud pies, digging small ponds and falling off swings. Things change and there's no harm in that. As a child my brother used the garden mostly for running over newly planted magnolias on his bicycle. I think he has grown out of that, I'm not sure. I will ask him when I see him.
For a long time the Easter garden has been a place for clivias. Perhaps not the garden itself but certainly the greenhouse. There has always been at least one and, in memory at least, it has always been in flower for Easter. I have a lot more now. There is something kindly and content about clivias that stops just short of being smug.
The Clivia collection here has been in disarray for a few years but I am slowly sorting through them and finding out what I still have. The emergence of flowers on 'White Lips' has cheered me. It is distinctive and I'm very fond of it.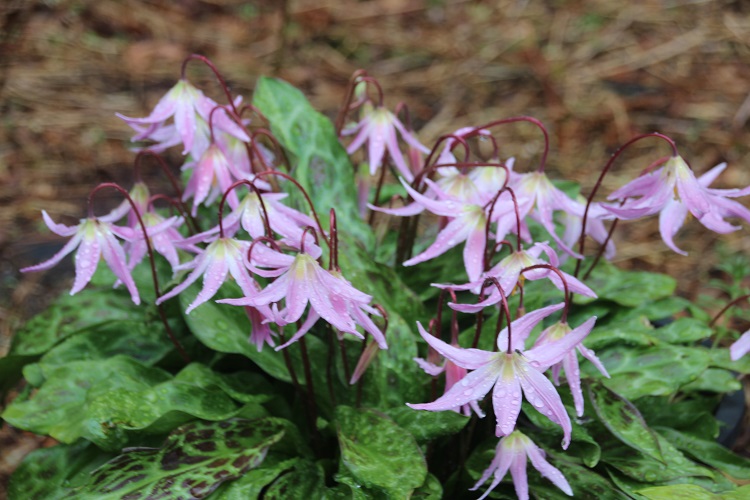 17th April 2022
Erythronium 'Janice' .
After a long dry spell in March the rainfall that appeared at the start of April has been a relief. I have a number of Erythronium cultivars and just as the flowers started to appear the plants began to flag in the drought. I thought that this year might have to be written off as the earliest flowers withered on the stems. Fortunately the rain arrived, the plants have revived and the best of them are making a good show.
'Janice' is a hybrid quite close to E. revolutum but lower growing, with a slightly creamy tint to the pink flowers. Most significantly it seems to clump up really well unlike E. revolutum which spreads readily by seed but seems to produce only one or two flower stems from each plant.
There are a lot of new hybrid Erythronium being introduced at the moment but I rate this among the best. It was selected by Keith Wiley and will have proved its value in his garden before he picked it out for naming.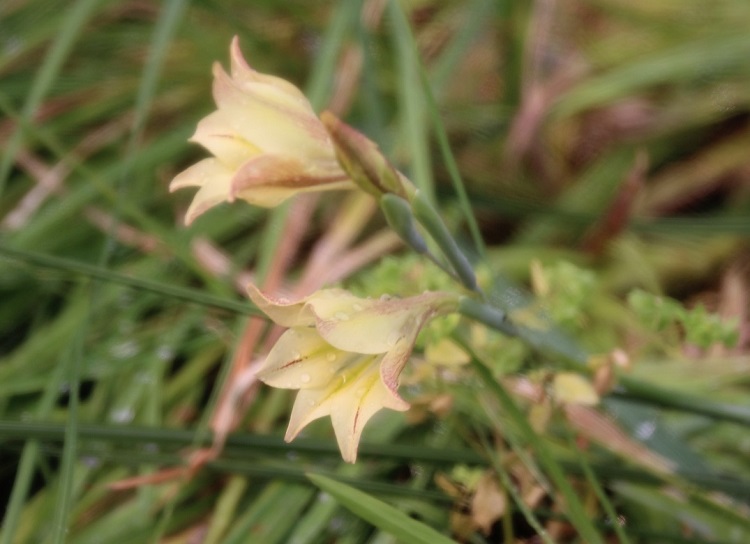 17th April 2022
Gladiolus 'West Coast Hybrid' .
The Nerine house has become a sea of green leaves. There is almost nothing in flower and it would be very easy to walk away and ignore it for a few months until the first Nerine flower spikes start to emerge. However I don't like the Nerine to dry out too much or too early. The longer they keep their leaves the larger the bulbs become and the better to flowering season. There is a Veltheimia down there that will add a touch of colour to keep me entertained as I water.
I have the last flowers on Gladiolus tristis hanging on and during the week flowers opened on Gladiolus 'West Coast Hybrid'. It is a strain of seedlings raised from a cross between G. tristis and G. watsonianus, distributed by Tony Avent at Plant Delights Nursery. It can have flowers with bright orange and red shades mixed in, but my plant is very sombre. When I got it I received a bundle of small plants, they might have been seedlings or young bulblets from a single clone. Whatever the original stock, I think I only have a single clone now. The pot may yet surprise me with a bright flower but I don't think the chances are very high.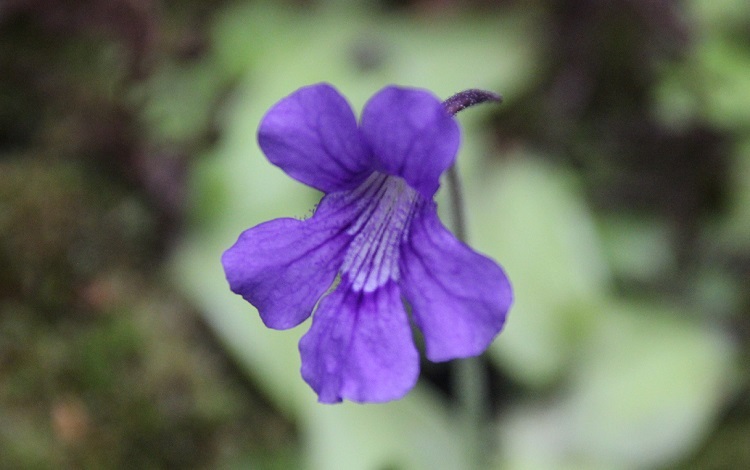 17th April 2022
Pinguicula grandiflora .
The garden has been a joy this week, a place to luxuriate in delight, to drink coffee in the sunshine and breathe in the intoxicating aroma of spring blooms. Most importantly it has been a refuge from the builders who have taken over the house. They are charming, they are everywhere and they are very tactful when I am in the way. I have retreated to the greenhouse.
Pinguicula grandiflora has unrolled flowers in the warmth. They are spreading about the place by seed, leaping from pot to pot without inhibition. This flower seems to be the pure species but I have a swarm of hybrids mixing their way about as well. While they are in flower I have the chance to sort out identities, select out the good hybrids and throw out the rubbish. I really should do it this year, just as I should have done it last year. And the year before. And the year before that. Things take time.
The garden in spring is a good place to spend it.