Erythronium 'Pagoda'
Archive entry 05.04.09
Archive entry 18.04.10
Archive entry 10.04.11
Archive entry 29.04.12
Archive entry 04.05.14
Archive entry 25.04.19
Archive entry 08.05.16
Archive entry 29.04.18
Archive entry 28.04.19
Archive entry 12.04.20
Archive entry 19.04.20
Archive entry 18.04.21
13th April 2006


I have started to grow a couple of Erythroniums to extend the season of spring interest in the woods after the snowdrops have ended.
To be fair, there are still snowdrops for April, and even some for May, but they do look rather like a collection of miscellaneous white socks found in a laundrette after everyone has gone home. Technically, they are lovely spring snowdrops, but the effect is worn and abandoned!
Erythroniums, on the other hand, hit April with the sprightly sparkle of a governess in new shoes.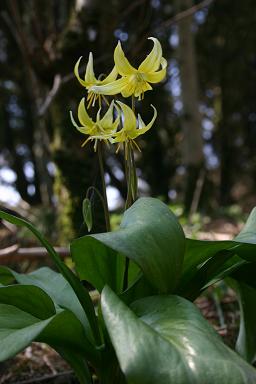 8th April 2007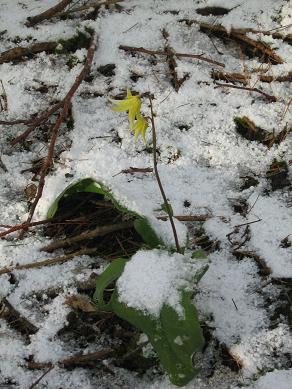 7th April 2008

Snow in April is always a surprise, fortunately the Erythronium have withstood the onslaught.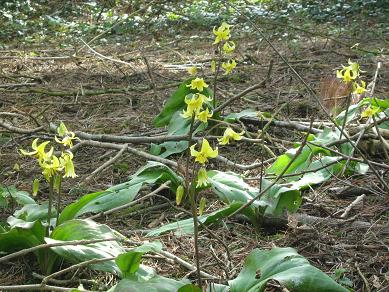 20th April 2008

I would like to say that they have spread to this extent, but I have simply planted more - they have prospered so I have continued to add!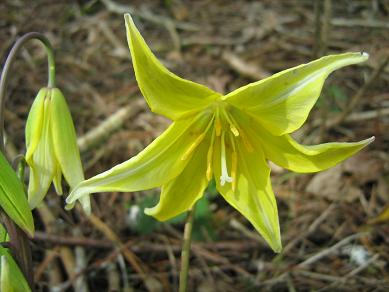 12th April 2009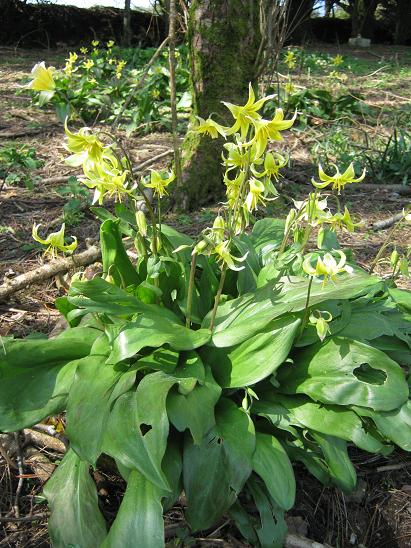 10th April 2011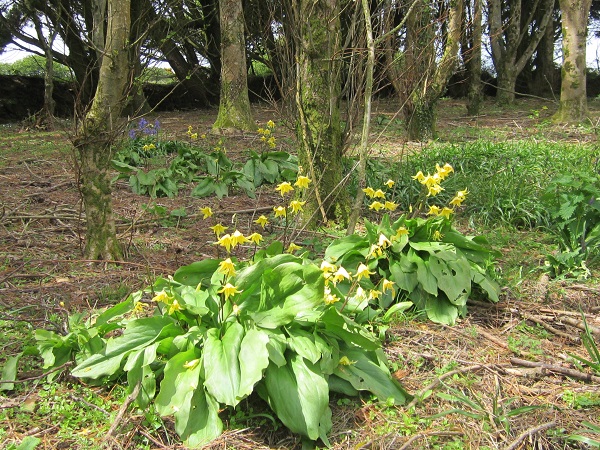 11th May 2013

They have started to clump up and form large cabbagey clusters of leaves, just the thing to mediate between the delicacy of spring and the more robust characteristics of the summer garden.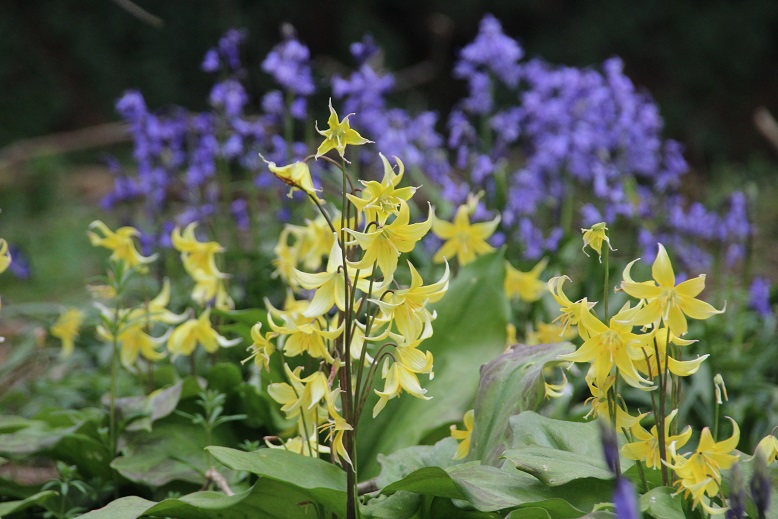 7th May 2016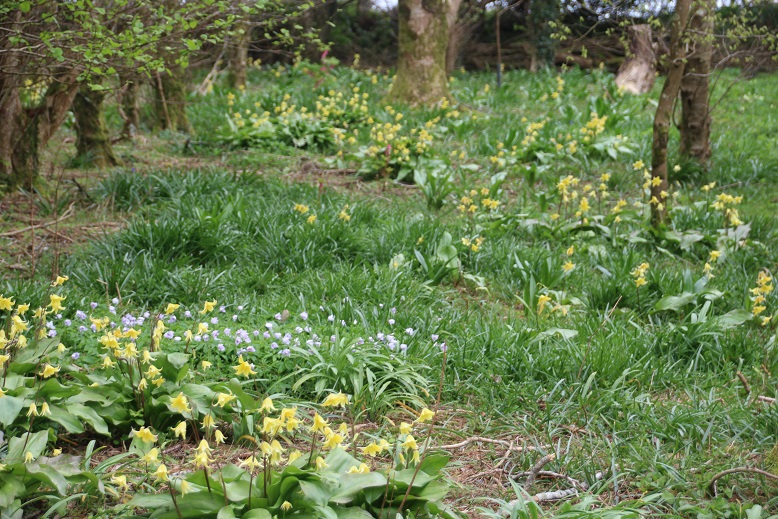 15th April 2017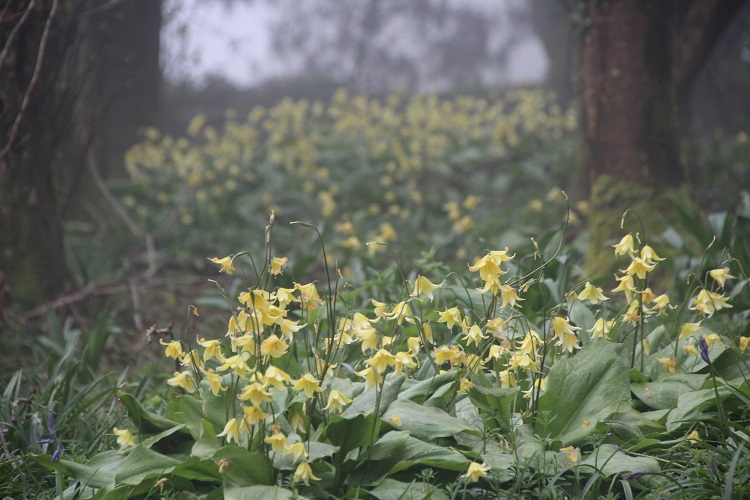 18th April 2020