Fascicularia bicolor canaliculata
Archive entry 25.11.05
Archive entry 07.09.06
Archive entry 07.10.07
Archive entry 02.11.08
Archive entry 14.11.10
Archive entry 28.10.12
Archive entry 03.11.13
Archive entry 23.11.14
Archive entry 15.11.22
Archive entry 30.10.16
Archive entry 19.11.17
Archive entry 04.11.18
Archive entry 29.09.19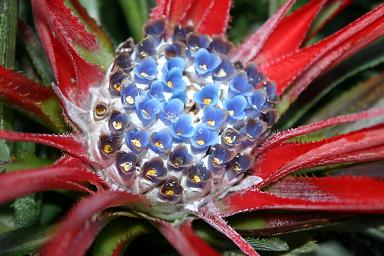 20th November 2005
Fascicularia bicolor has been grown in gardens for years, and will stand cold, but not shade or wet roots. The amazing blue flowers are produced in autumn from rosettes of bright red leaves. The leaves are unpleasantly spiny if you ever have to divide it!
There have been a number of different clones introduced, and they have often had different names applied to them, but they are slowly all being reduced to variants of F.bicolor.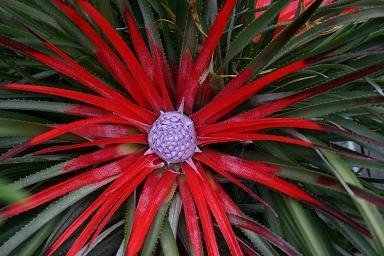 6th September 2006
F.bicolor ssp canaliculata has long thin leaves that are distinctly 'u' shaped in cross section.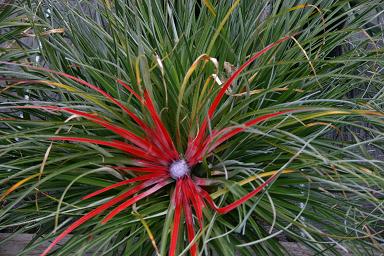 6th September 2006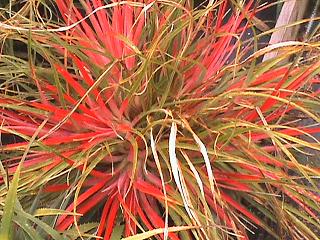 21st September 2007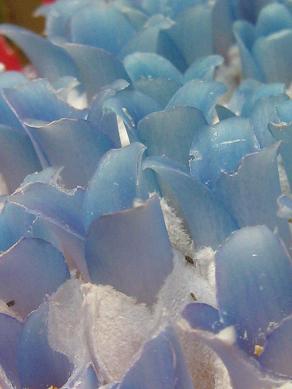 12th October 2008
One of the most amazing things to flower in the autumn. During the summer I realised that there was some variability in the depth of the colour of the flowers. This is the paler of the forms I grow, the top picture shows the darker. There isn't a lot of difference, but it is worth knowing about!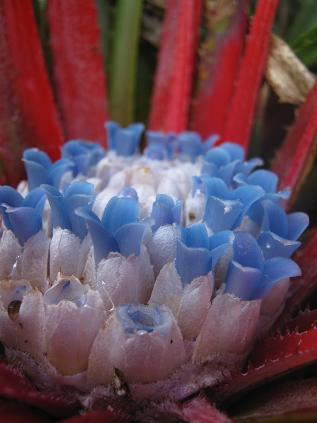 14th November 2009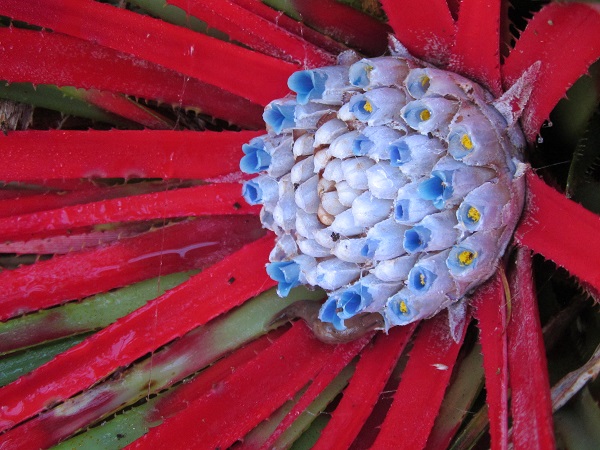 20th December 2012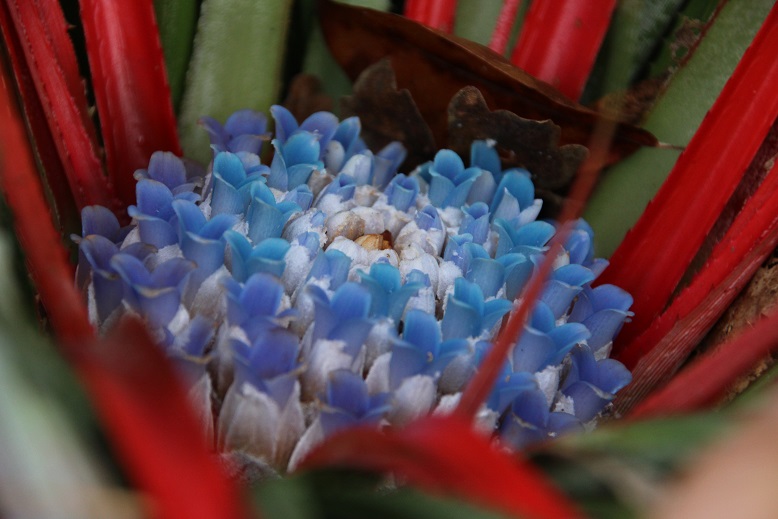 14th November 2017
This is the subspecies that occurs in the south of Chile. This plant is my best blue flowering form.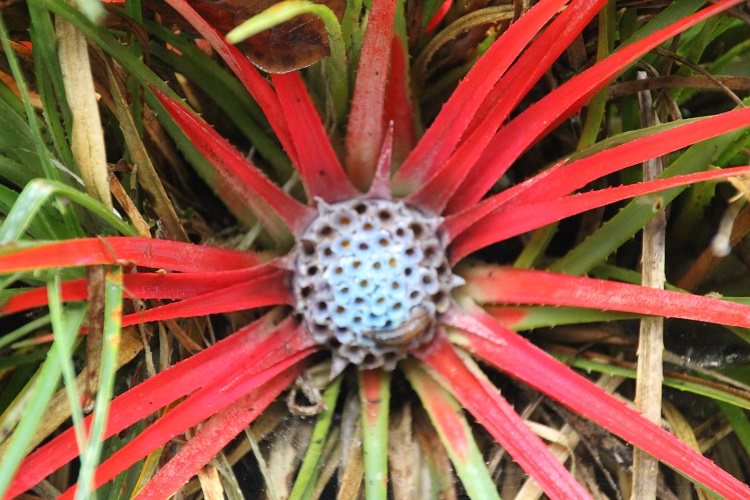 29th October 2020